eOne and Fathom Events Are Bringing PJ Masks to a theatre near you – just in time for National Superhero Day!
March 28, 2022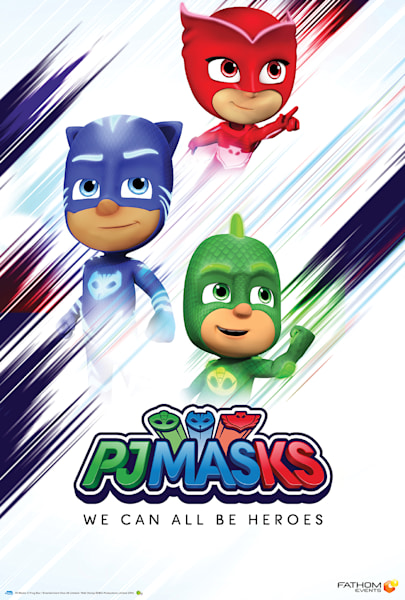 DENVER (March 28, 2022) –Power Up for NationalSuperhero Day (April 28th) by celebrating with a super theatrical screening of the animated hit series, PJ Masks, brought to you by Entertainment One and Fathom Events.
On April 23rd, inspire your family with this 88-minute powered-up movie experience, where the  PJ Masks  take on the naughtiest baddies yet and learn what it really takes to be a hero. This special screening includes the 4-part special, Heroes of the Sky, with get-up-and-dance music videos, other super episodes, and a never-seen-before sneak peek of the newest PJ Masks thematic adventures, Animal Power.
You and your little hero can come to this family event wearing your PJ Masks pajamas or costumes to watch Catboy, Owlette, and Gekko on the big screen.We ALL have the power to be heroes - celebrate National Superhero Day with the PJ Masks!
Screenings will be available throughout the U.S. Visit  FathomEvents.com to see participating theater box officesto purchase your family's tickets today!
Other News