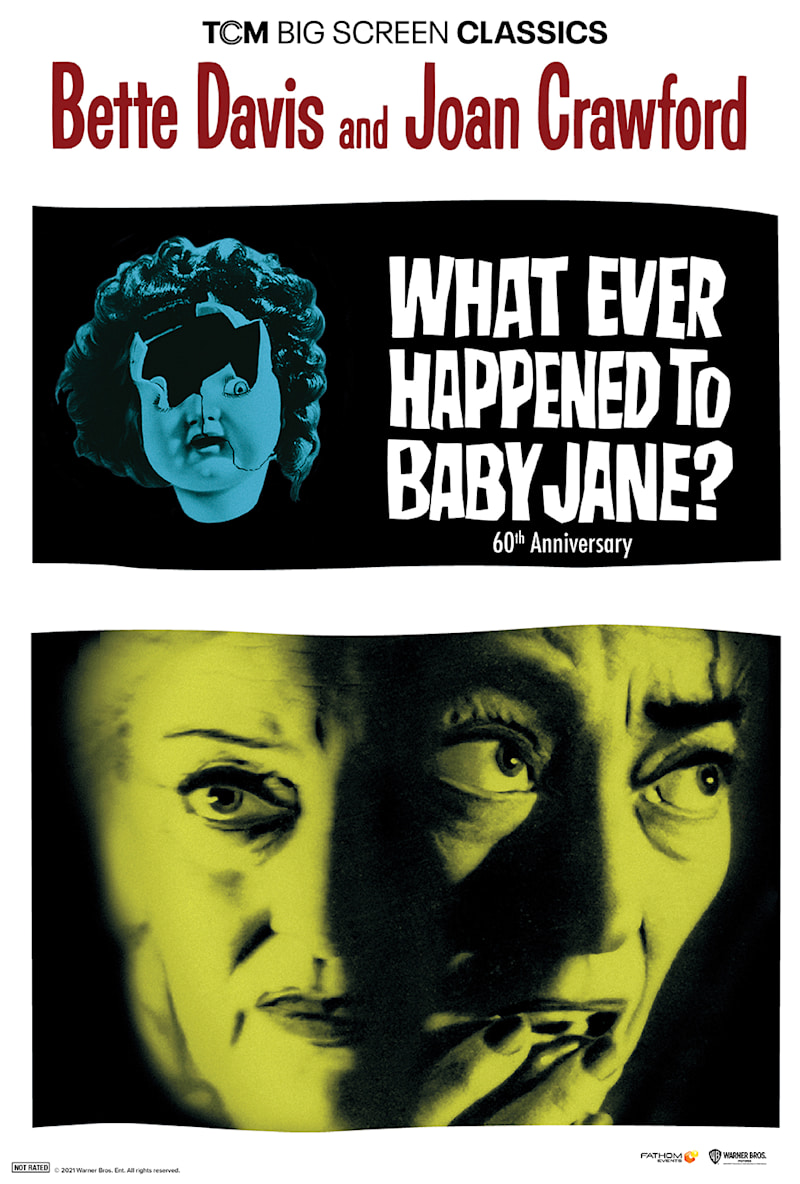 What Ever Happened to Baby Jane 60th Anniversary
Run Time: 2 hours 20 minutes
Bette Davis and Joan Crawford star as two aging sisters — both former celebrities — bound together in a psychopathic relationship by their mutual dependency, jealousy and hatred in this classic, shocking thriller. Academy Award® for Best Costume Design and nominated for four additional Academy Awards including best Actress (Bette Davis) and Best Actor in a Supporting Role (Victor Buono).
This 60th anniversary event includes exclusive insights from Turner Classic Movies.
"Academy Award®" and/or "Oscar®" is the registered trademark and service mark of the Academy of Motion Picture Arts and Sciences.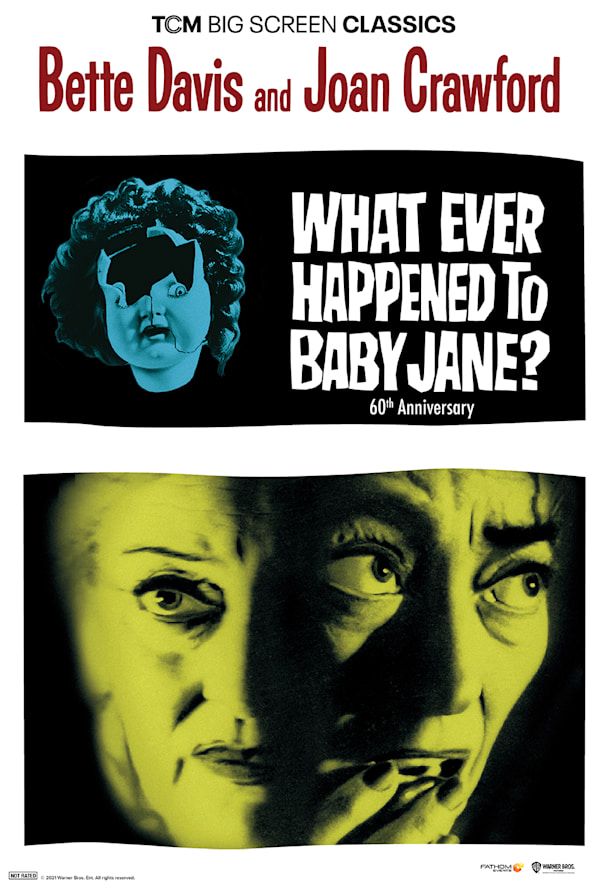 What Ever Happened to Baby Jane 60th Anniversary