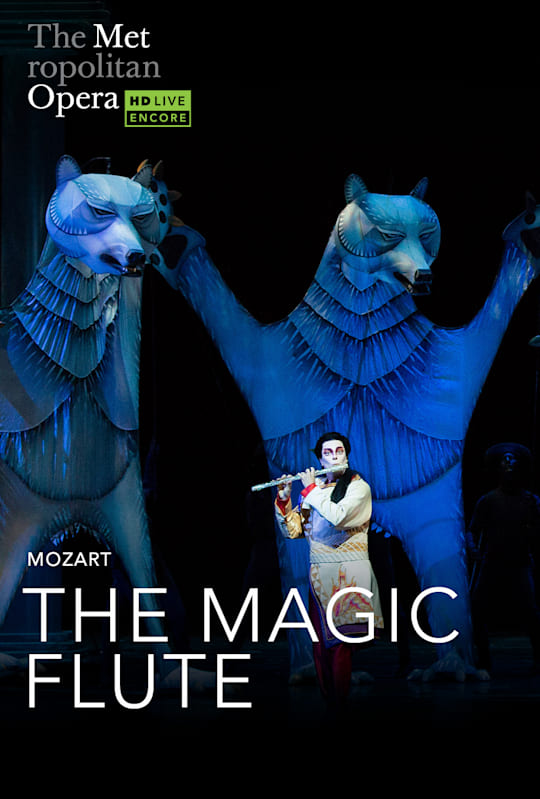 In Theaters Dec 2
The Met: Live in HD
The Magic Flute
Encore Presentation
Recorded live in 2006, the Met's abridged, English-language version of Mozart's enchanting fairy tale returns to cinemas this holiday season in Tony Award–winning director Julie Taymor's spellbinding staging.
The Met made history in December 2006 when it presented its first Live in HD transmission to cinemas worldwide: the abridged English-language version of Mozart's The Magic Flute. Julie Taymor's whimsical production features a winning ensemble—including tenor Matthew Polenzani, baritone Nathan Gunn, and bass René Pape—and returns to select movie theaters for a special encore presentation during the holiday season.
Music: Mozart
Language: Sung in English, with English subtitles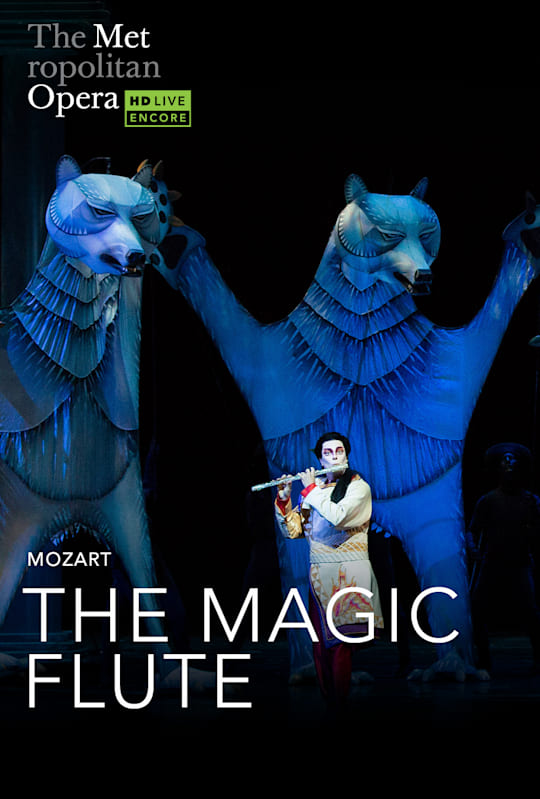 Run Time: 1 hour 50 minutes
The Met: Live in HD series is made possible by a generous grant from its founding sponsor Neubauer Family Foundation. Digital support of The Met: Live in HD is provided by Bloomberg Philanthropies. The Met: Live in HD is supported by Rolex.
Categories: Performing Arts
Special Fathom Features
Meet the Cast
Queen of the Night
Erika Miklósa
Queen of the Night
Erika Miklósa