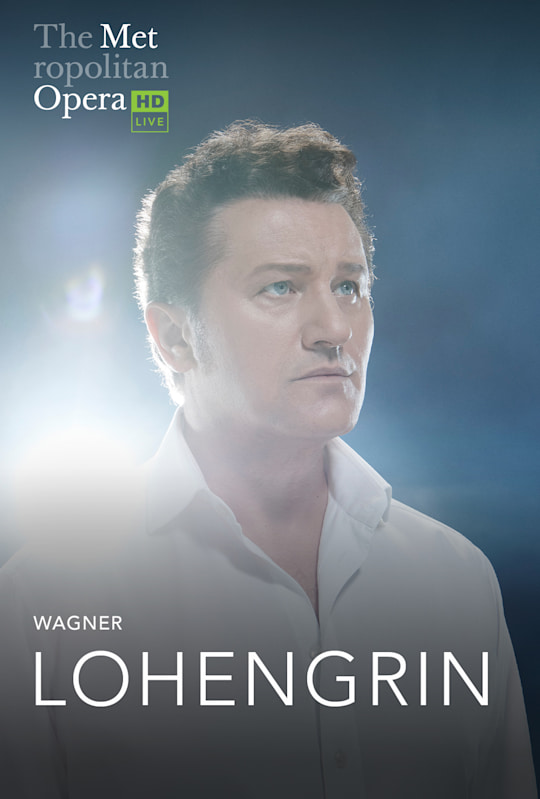 In Theaters Mar 22
The Met: Live in HD
Lohengrin
Wagner's soaring masterpiece makes a triumphant return to the Met, starring tenor Piotr Beczała as the mysterious swan knight. Yannick Nézet-Séguin conducts.
Wagner's soaring masterpiece makes its triumphant return to
the Met stage after 17 years. In a sequel to his revelatory production of
Parsifal
, director
Fran
ç
ois Girard unvei
ls an atmospheric staging that once again weds his striking visual style and
keen dramatic insight to Wagner
'
s breathtaking music, with Music Director Yannick N
é
zet
-
S
é
guin on the podium to conduct a supreme cast led by tenor Piotr Beczała in the title ro
le of the
mysterious swan knight. Soprano Tamara Wilson is the virtuous duchess Elsa, falsel
y accused of
murder, going head to
head with soprano Christine Goerke as the cunning sorceress Ortrud, who
seeks to lay her low. Bass
-
baritone Evgeny Nikitin is Ort
rud
'
s power
-
hungry husband,
Telramund, and bass G
ü
nther Groissb
ö
ck is King Heinrich.

Music: Wagner
Language: German, with English subtitles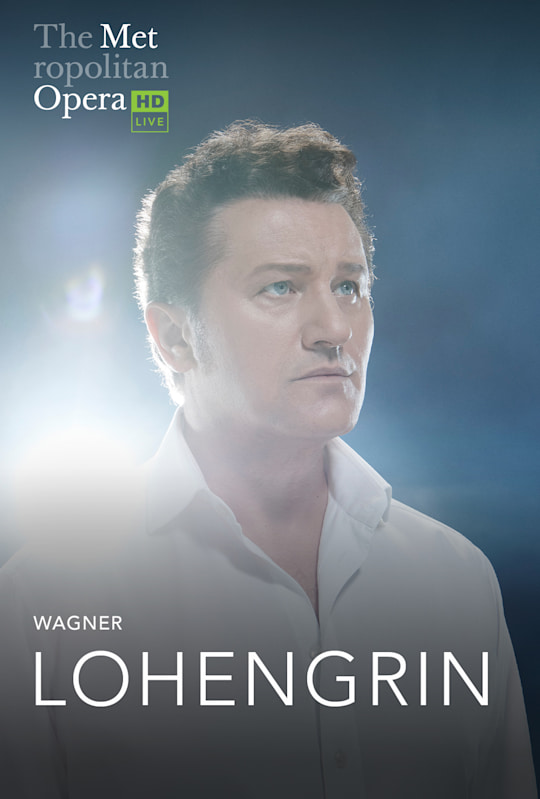 Run Time: 5 hours
The Met: Live in HD series is made possible by a generous grant from its founding sponsor Neubauer Family Foundation. Digital support of The Met: Live in HD is provided by Bloomberg Philanthropies. The Met: Live in HD is supported by Rolex. The HD broadcasts are supported by Toll Brothers, America's luxury home builder®.
Categories: Performing Arts
STARRING
Conductor
Yannick Nézet-Séguin
Conductor
Yannick Nézet-Séguin
Heinrich
Günther Groissböck
Heinrich
Günther Groissböck