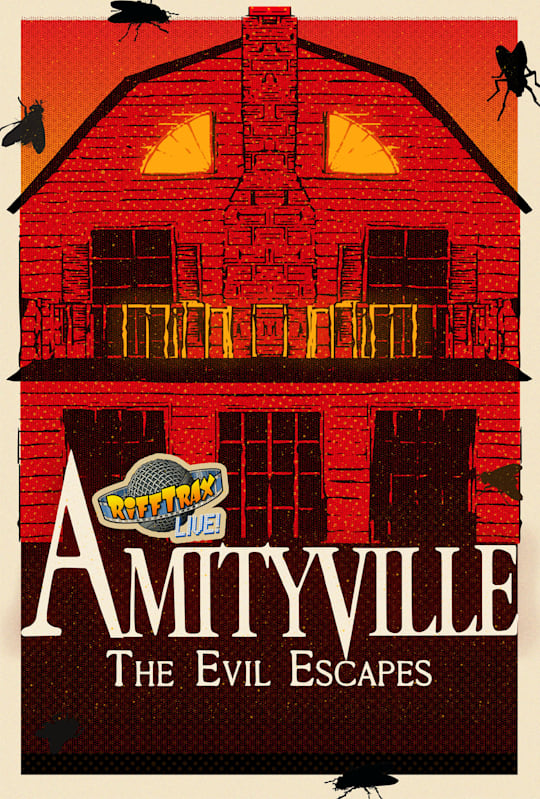 In Theaters Oct 26
RiffTrax Live: Amityville 4: The Evil Escapes
There's still evil up there at the old Amityville house. A group of priests gathers to quell the demon that has long plagued this lovely five-bed, four-bath Dutch Colonial full of old-world charm and lots of curb appeal. BUT - the evil escapes! Which should have been made obvious by the movie's title. And how does it escape? Like all evil does: by possessing a tacky floor lamp, getting sold at a garage sale and shipped to Los Angeles, where most evil household décor eventually finds a home.
Soon the demonic floor lamp begins its reign of terror in the home of an innocent family, killing pets and home repairmen, forcing children to use power tools in unsafe ways, and possessing the soul of the youngest sister Jessica, who immediately begins to act like a total jerk.
It's up to the young priest Father Kibbler to save the family and confront the evil lamp, face-to-bulb, before more people die. Okay, more people DO die, but can Father Kibbler finally put an end to it? Join Bill, Mike and Kevin in theaters nationwide for the perfect Halloween treat—a night with Rifftrax Live and Amityville 4: The Evil Escapes!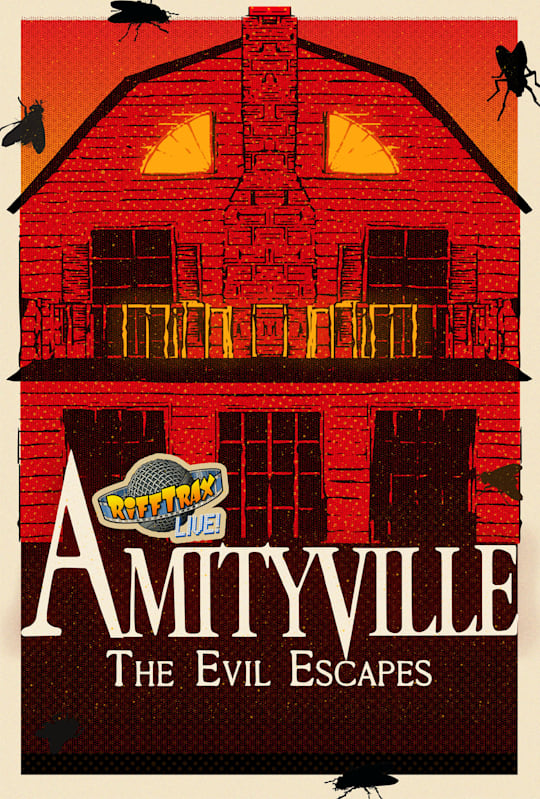 Meet the Riffers
Michael J. Nelson
Michael J. Nelson
As the former host and writer of the Emmy-nominated, Peabody Award-winning Mystery Science Theater 3000®, Nelson has appeared on numerous radio and TV shows, written a regular column for TV Guide and authored many best-selling books.
Kevin Murphy
Kevin Murphy
Perhaps best known as the man behind the plucky red robot Tom Servo on Mystery Science Theater 3000®, Murphy is also author of the bestselling book A Year at the Movies: One Man's Filmgoing Odyssey and has been a regular contributor to NPR's Weekend Edition and Wits.
Bill Corbett
Bill Corbett
A former writer and performer for Mystery Science Theater 3000®, Corbett was the voice of the robot "Crow" (version 2.0), as well as many other strange characters including the clueless alien "The Observer" (a.k.a. "Brain Guy"). Corbett is also a screenwriter and an internationally-produced playwright.