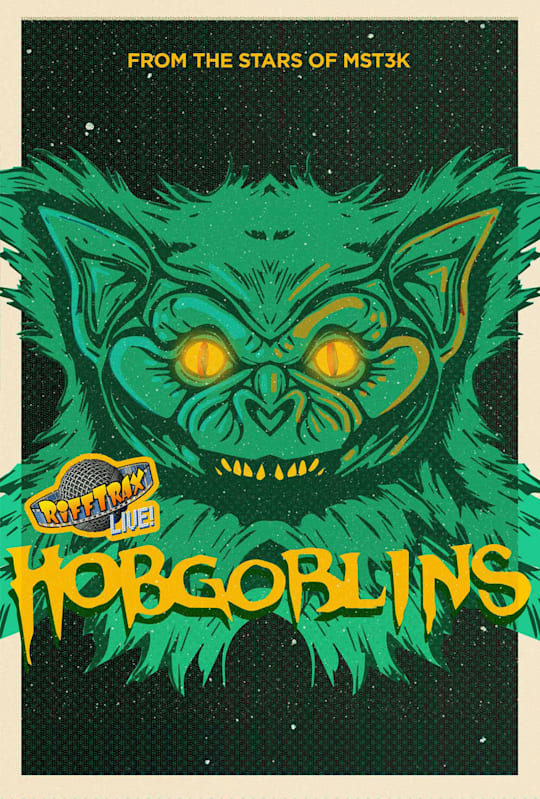 In Theaters Aug 17
RiffTrax Live: Hobgoblins
At an abandoned old movie studio, security guards keep getting mysteriously murdered. The mystery: Why are there so many security guards for an abandoned old movie studio?! But forget that; the real secret is Hobgoblins! Cheap rubber puppets from outer space! Who vaguely resemble Gremlins! But not enough to bring on a lawsuit! Their power: they'll make your wildest fantasies come true, and then you die, laughingly and embarrassingly.
The studio's new security guard, Kevin (no relation) quickly learns the secret of the Hobgoblins, and even more quickly lets them escape. Now it's up to the inept Kevin and sexually-obsessed pals to thwart the Hobgoblins before they take over the world, or at least various neighborhoods in the Greater Los Angeles Area!
Back in the era of Mystery Science Theater 3000, Hobgoblins nearly destroyed Mike and the Bots. But the combined powers of Bill, Mike and Kevin will turn this wretched chunk of cheese into comedy gold!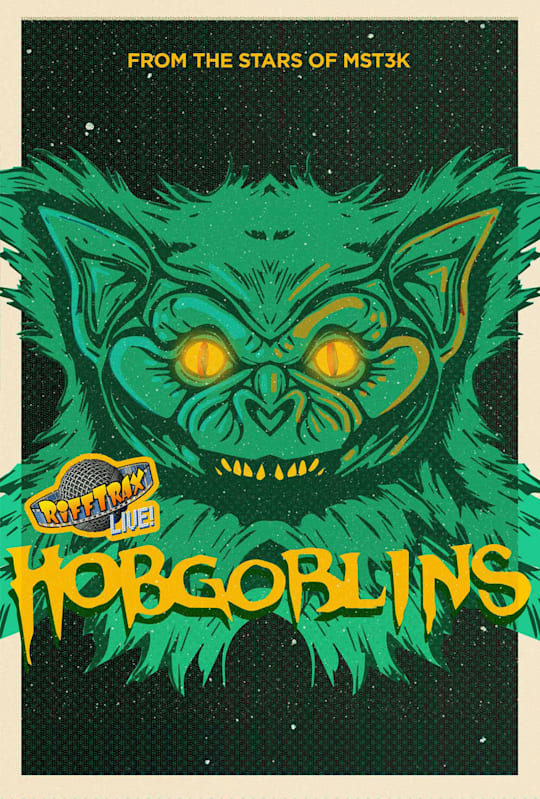 Run Time: 1 hour 57 minutes
Meet the Riffers
Michael J. Nelson
Michael J. Nelson
As the former host and writer of the Emmy-nominated, Peabody Award-winning Mystery Science Theater 3000®, Nelson has appeared on numerous radio and TV shows, written a regular column for TV Guide and authored many best-selling books.
Kevin Murphy
Kevin Murphy
Perhaps best known as the man behind the plucky red robot Tom Servo on Mystery Science Theater 3000®, Murphy is also author of the bestselling book A Year at the Movies: One Man's Filmgoing Odyssey and has been a regular contributor to NPR's Weekend Edition and Wits.
Bill Corbett
Bill Corbett
A former writer and performer for Mystery Science Theater 3000®, Corbett was the voice of the robot "Crow" (version 2.0), as well as many other strange characters including the clueless alien "The Observer" (a.k.a. "Brain Guy"). Corbett is also a screenwriter and an internationally-produced playwright.