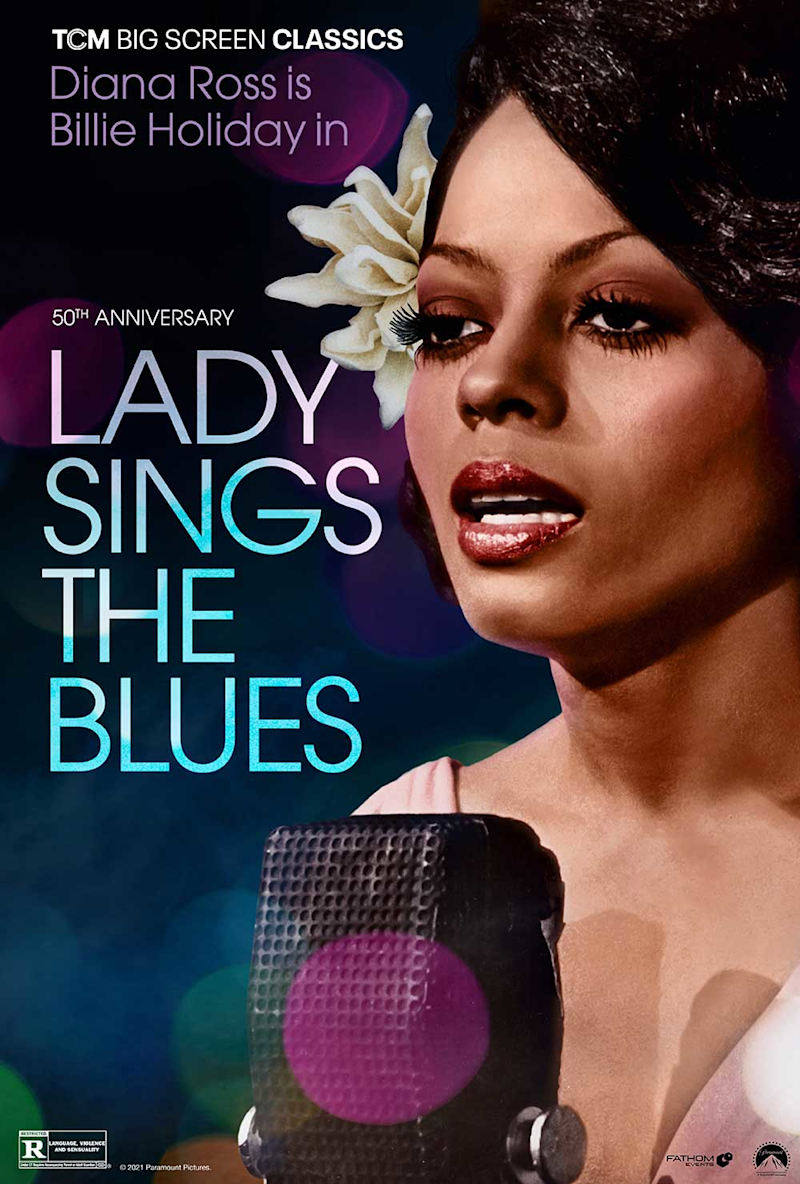 Lady Sings the Blues 50th Anniversary
Run Time: 2 hours 30 minutes
Celebrating 50 years, Lady Sings the Blues celebrates the essence of Billie Holiday, one of America's most loved and memorable blues singers, and was captured brilliantly in a tour-de-force debut performance by singer Diana Ross. Filled with the greatest songs of the incomparable "Lady Day," this stunning film biography received five Academy Award® nominations, including Diana Ross for "Best Actress." Starring opposite Ross are Billy Dee Williams and Richard Pryor.
This 50th anniversary event includes exclusive insights from Turner Classic Movies.
"Academy Award®" and/or "Oscar®" is the registered trademark and service mark of the Academy of Motion Picture Arts and Sciences.
Lady Sings the Blues 50th Anniversary