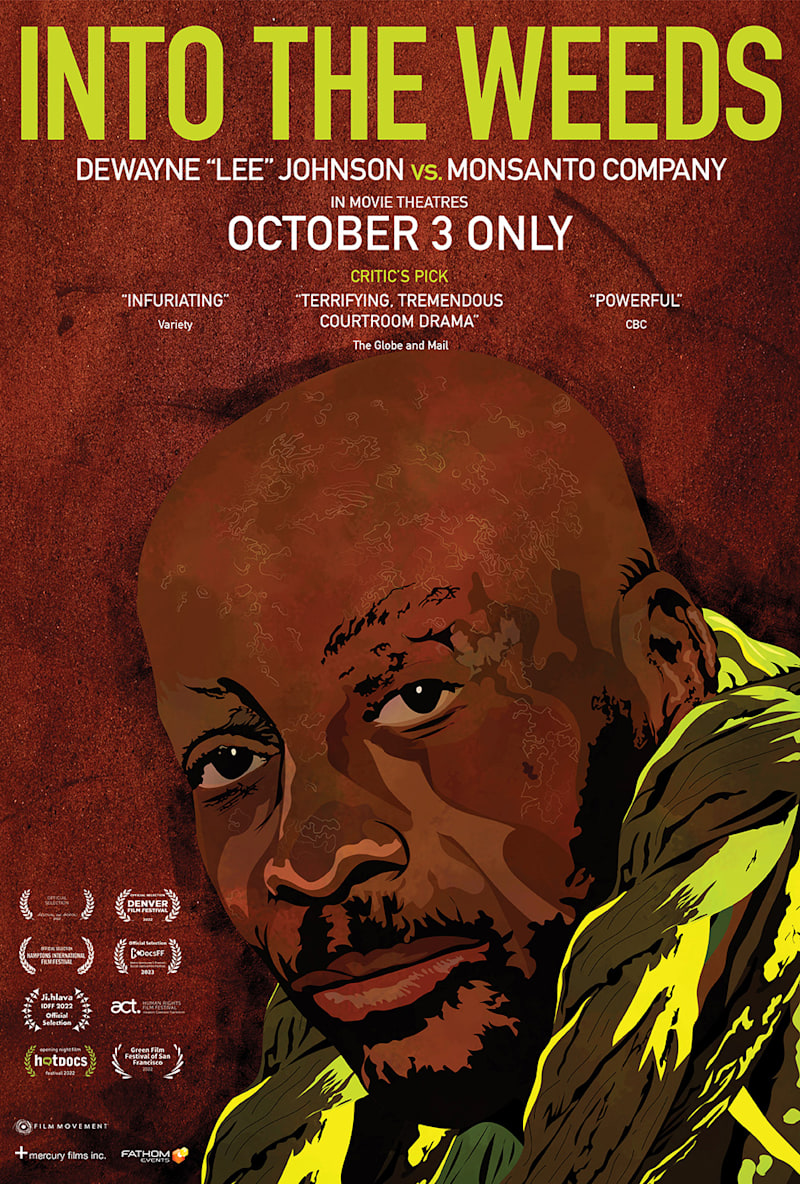 Dewayne "Lee" Johnson vs. Monsanto Company
Into the Weeds
Run Time: 2 hours 05 minutes
⭐ ⭐ ⭐ ⭐ "Terrifying, tremendous courtroom drama" – The Globe and Mail
"First-rate nonfiction storytelling." – Variety
Does the most widely used weed killer in the world cause cancer? Into the Weeds follows the riveting story of groundskeeper Lee Johnson and his fight for justice against agrochemical giant, Monsanto (now Bayer), the manufacturer of Roundup herbicide.
In 2015, the International Agency for Research on Cancer (IARC), a branch of the World Health Organization, classified glyphosate – the active ingredient in Roundup – as "probably carcinogenic to humans." A year later, Lee Johnson filed a lawsuit claiming that Ranger Pro, a commercial-grade variant of Roundup, was a substantial contributing factor in causing his Non-Hodgkin's lymphoma. Johnson's was the first "bellwether case" in a mass tort against Monsanto involving tens of thousands of plaintiffs: gardeners, golfers, farmers, groundskeepers and ordinary people, following and trusting the instructions on the label.
Blending interviews, testimonials, trial footage, news coverage and vérité, the film follows the progression of this groundbreaking lawsuit, while also stepping back to consider the systemic impact of glyphosate-based herbicides on human health, our food systems, and the biodiversity of our planet.
Exclusive follow-up bonus footage explores the question: "Can there be a future without pesticides and if so, how do we get there?" Featuring findings and expert testimony from scientists, doctors, policy makers, farmers, environmentalists, food safety advocates and concerned public figures, audiences will leave the screening both informed and inspired to take action at home, at work and in their communities.
Presented in partnership with Friends of the Earth USA, Center for Food Safety, Green America's Soil and Climate Alliance, Environmental Working Group, Re:wild Your Campus, Pesticide Action Network of North America, and Nature's Path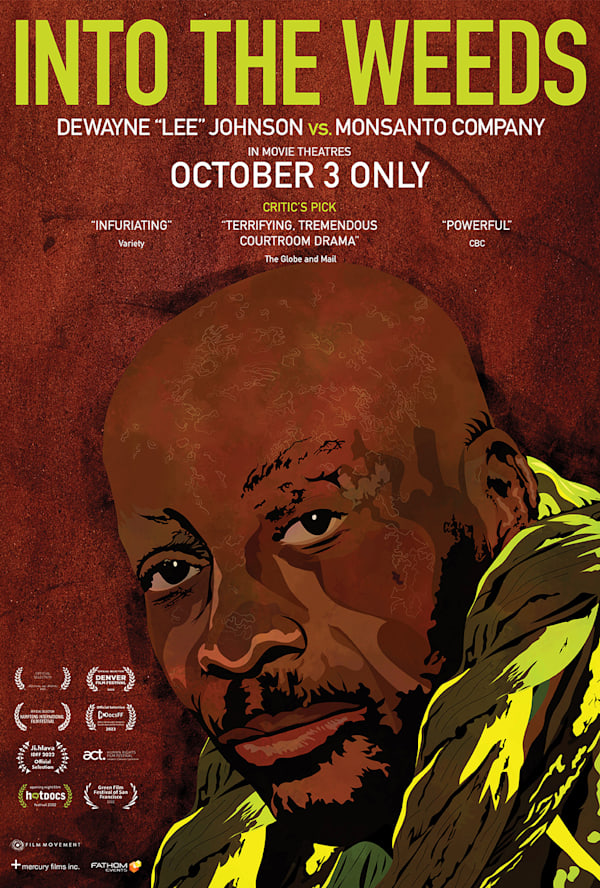 Dewayne "Lee" Johnson vs. Monsanto Company
Into the Weeds
Other Upcoming Events