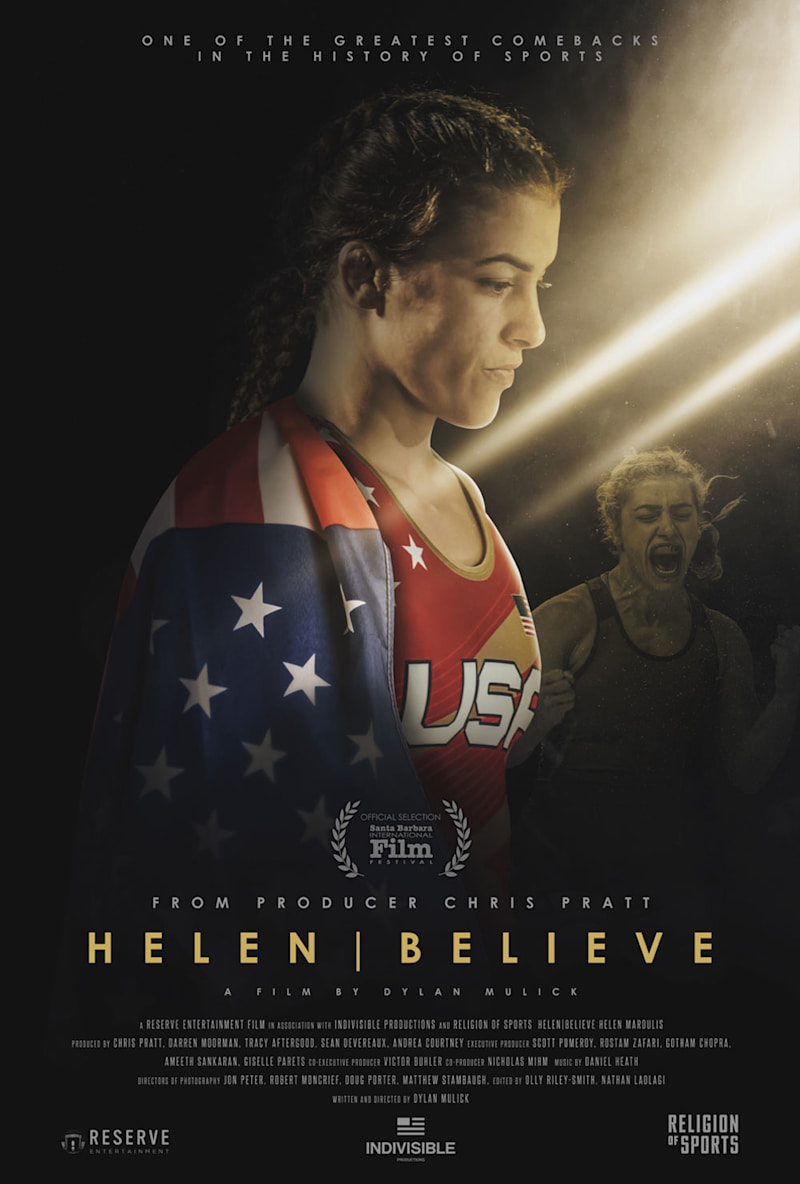 Helen | Believe
Run Time: 1 hour 38 minutes
From Producer Chris Pratt, Helen | Believe follows Olympic wrestler Helen Maroulis' astonishing comeback to the sport after suffering a career-ending injury that forced her into retirement after becoming America's first female gold medalist. The film captures her gripping battle with self-doubt and PTSD in pursuit of a second chance at greatness at the Tokyo Olympics.
Audiences of this one night event will also be treated to an exclusive introduction from Chris Pratt and an outro from Maroulis herself!
This film is produced by Religion of Sports, Reserve Entertainment, and Chris Pratt's Indivisible Productions.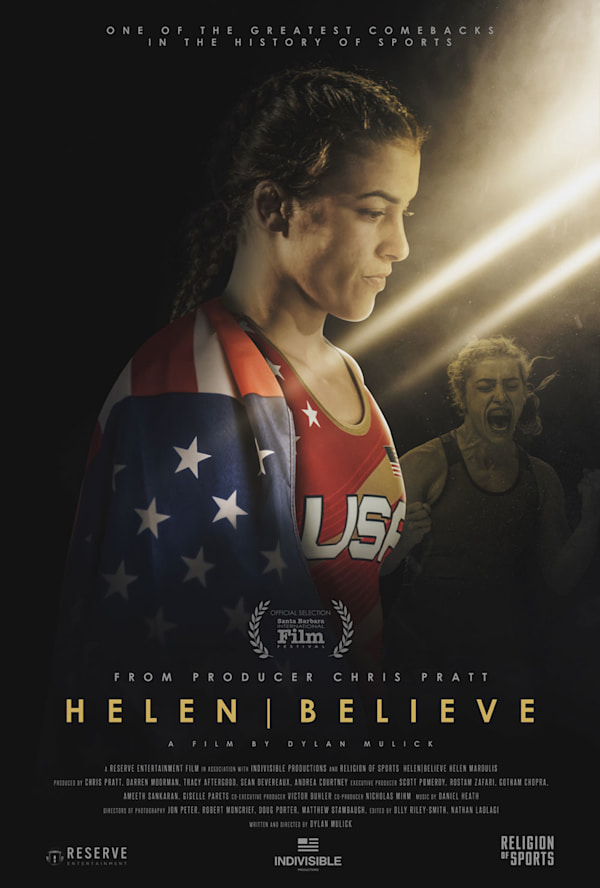 Helen | Believe